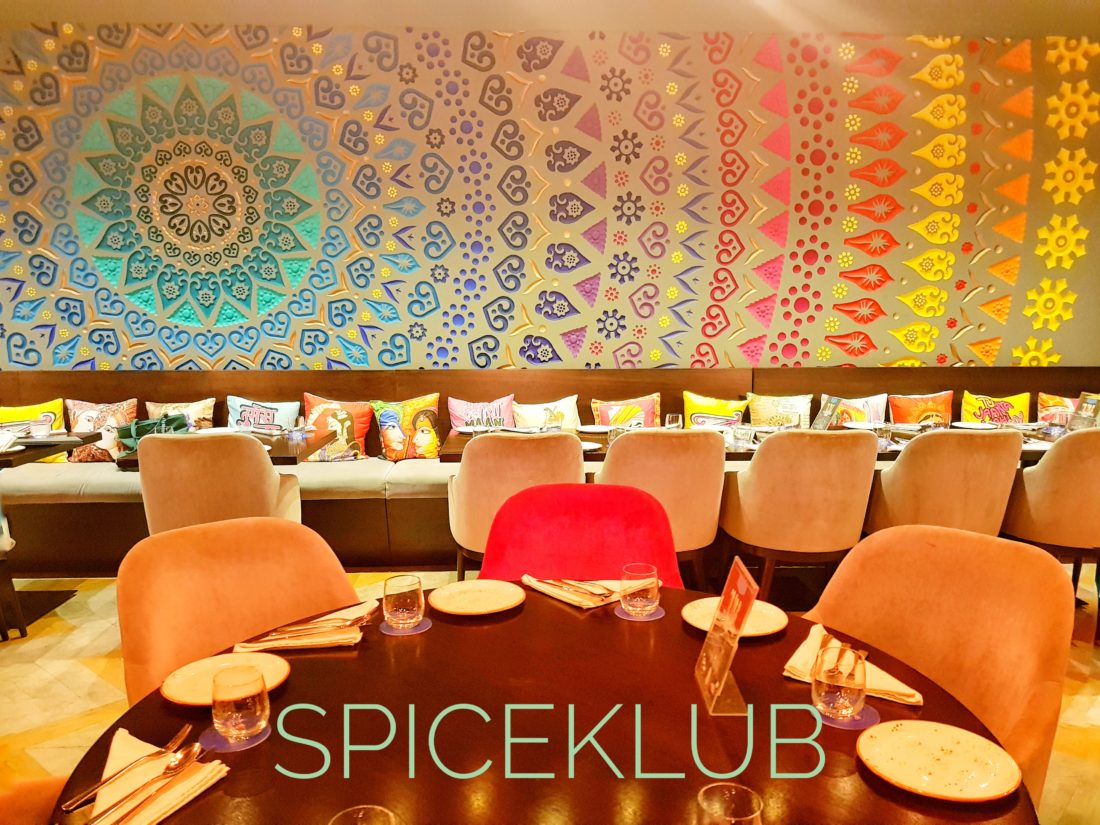 So after reading some wonderful reviews we decided to visit #SpiceKlub during our long Eid break.. I must say the interiors are on point.. The brilliant colours on the wall definitely makes you like the place.
We decided to go with their most recommended menu on #zomatouae and ordered few on our own. Our order was :
1. Pav Bhaji fondue
2. Coconut Water with Assorted Caviar
3. Roomali Cheese Papad
4. Paneer Lapeta
SpiceKlub gives you a chance to experience the beauty of #molecular #gastronomy at an affordable cost. Our fav was roomali cheese papad and also the different chutneys and raita they served in the glass. The Pav Bhaji Fondu is a little overrated. We ordered for extra bread and after reminding them 3 times, we were served with bread after 20 mins.
Overall it was a 3/5 experience.
Roomali cheese Papad (4/5)
Assorted Chutneys and Raitas ( 5/5 )
Pav Bhaji Fondue ( 2/5 )

Paneer Lapeta ( 2/5 )
Coconut Water with Rose Caviar ( 3/5 )
Tagged as: