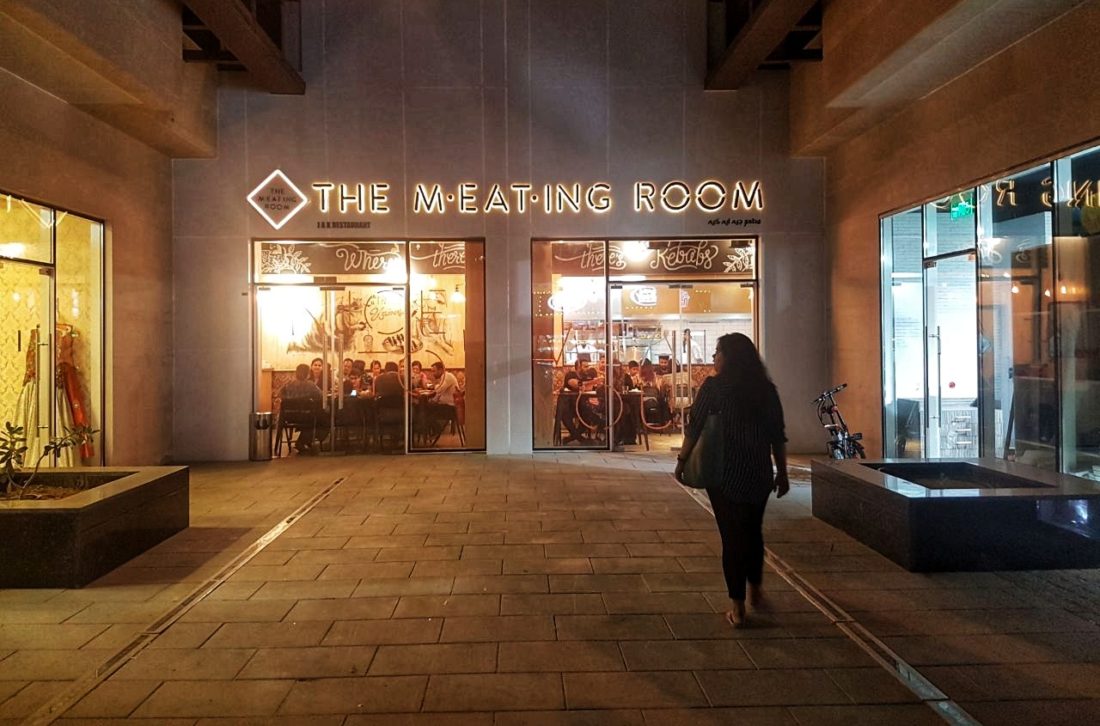 The Meating Room is a fiesta for a meat lover like me. It is a complete desi kebab place that enthralled my taste buds with outstanding combination of flavours.
The place won my heart when they served fryums instead of the standard papad chutney combo as a quick appetizer before your actual one. (I love fryums!) ❤❤❤❤❤ The appetizer that we ordered was their "Meating room platter" which came with the delicious looking, lipsmacking lamb chops, wings , Chicken tikka, fish kebab, made from the freshest possible meat along with some dips, and fries.  You must try it to believe it 🙂
Even though we were full after the platter, we chose to overeat and have the butter chicken with some garlic nans. Not a great fan of butter chicken as usually many restaurants serve a overdose of tomato pure but at The Meating Room, I totally enjoyed eating the butter chicken.
The Gulab Jamun Cheesecake was good. Not exciting enough. But just good. Not much to say there. We also ordered the #KalaKatta and #Lemongrass with curry leaf which were refreshing on the humid evening.
  Fryums ( 10/5 ) 😀
Lemongrass & Kalakatta ( 2/5 )
The Meating Room Platter ( 5/5 )
Butter Chicken & Garlic Naan ( 3/5 )
Gulab Jamun Cheesecake ( 4/5 )
Tagged as: