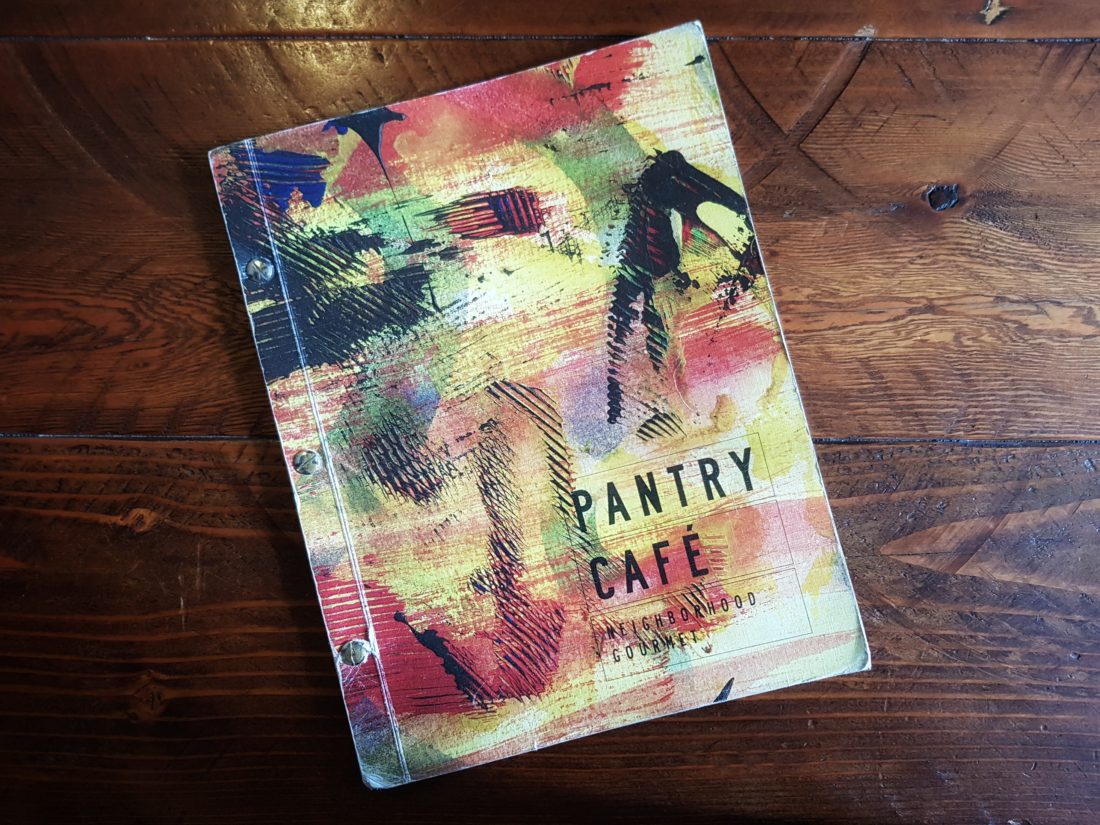 Had heard a lot about this place from a dear friend so finally decided to give it a try. We decided to go there to grab a quick breakfast before the work kicks in. It was a cold morning and we were looking for a place to have some cozy talks 🙂
Pantry café has 2 branches in Dubai. One in Al Safa and one at the Bay Square. We decided to go to the one at the Bay Square. When you hear the word "Café", you generally think of a place where you can have a quick bite and get the day going. But his place is huge with a nice welcoming ambience. It looked even more beautiful with a nicely decorated Christmas Tree and the entire place giving us happy holiday feels.
Our order consisted of Masala Omelette and Shakshouka.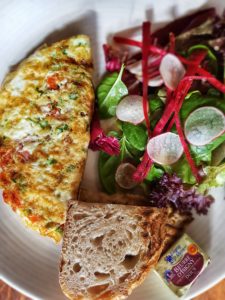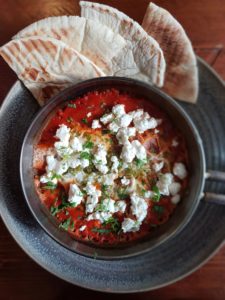 The Masala Omelette had a right blend of tomatoes, green chilies, onion, herbs and was served with a small slab of butter and fresh green salad. The concept of masala omelette originates from India and we were happy that it lived upto our taste even at Pantry Café.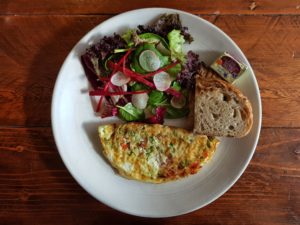 I am not a tomato lover but always wanted to try Shakshouka. Shakshouka is basically poached eggs served in tomato sauce and topped with chili pepper and onions. Not believing that it would be spicy, I ordered for an extra spicy one with medium poached eggs. I was happy that the it had fresh tomato sauce with flavours of onion and chili pepper. And, indeed it was extra spicyyy 🙂 It was my first time trying a Shakshouka and I must say I am going to keep going back for more : D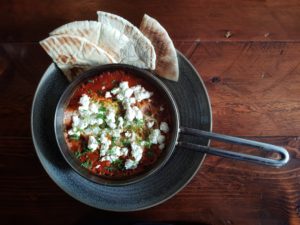 A happy breakfast always ends with a hot cup of Cappuccino for me. Apart from having an enjoyable feel to it, the place has a very unique pictorial coffee menu. It helps you in placing your coffee order by informing you the proportion of coffee, cream and milk your coffee will have.  Found this really interesting.
Winter being the perfect backdrop for a hot cup of coffee, the endless conversations can keep on going at Pantry Cafe 🙂