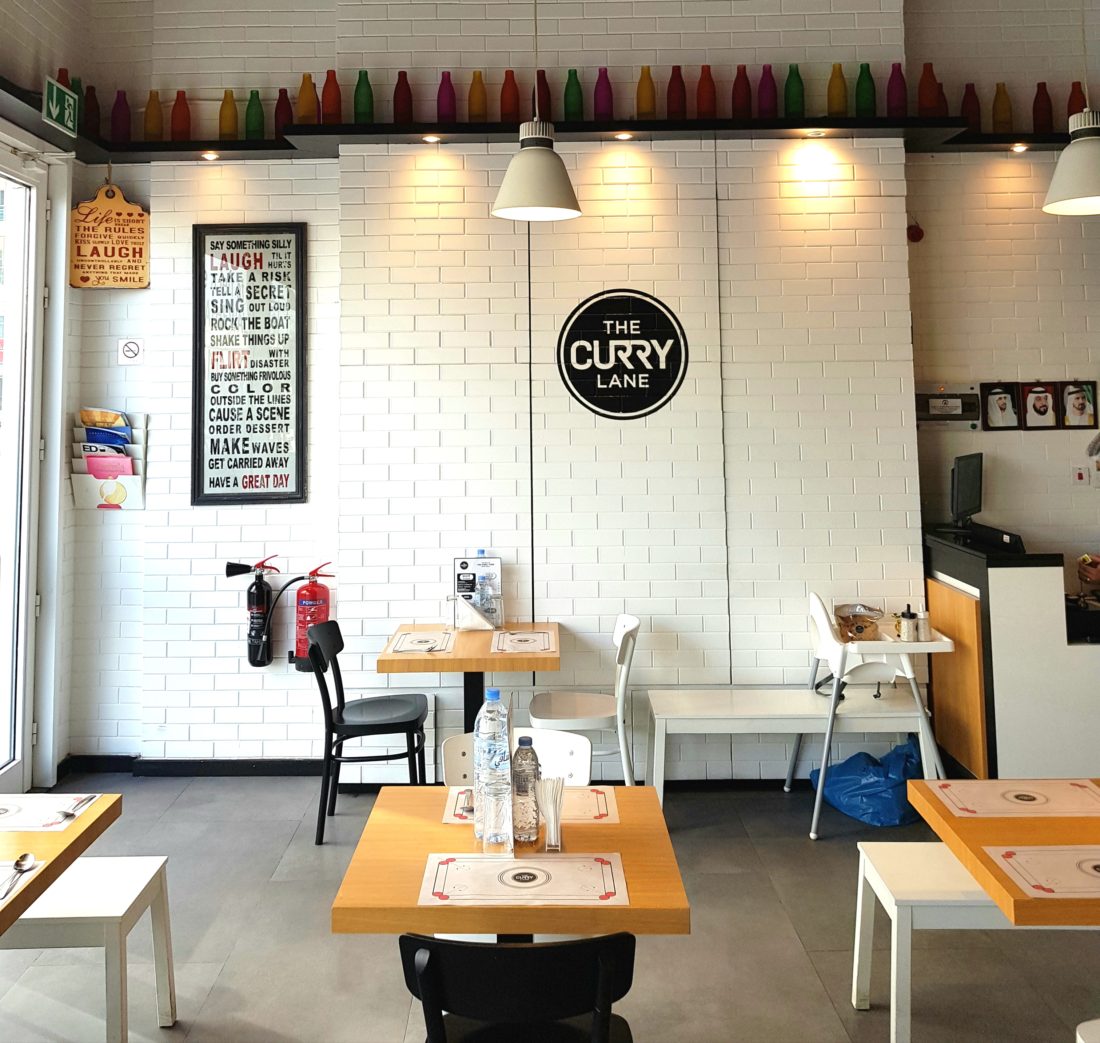 In India, every state has its own specialty of breakfast. Few such most loved breakfast menu in Maharashtra is Misal Pav and Vada Pav. Well and it's not just breakfast but we literally have it for breakfast, lunch, brunch, snacks and also dinner… hahah!… Like literally: D Misal and Vada Pav both are considered as staple food in Maharashtra. Every road will have small to medium size eateries which will have Misal Pav and Vada Pav in different variations…

Misal Pav
Misal is basically a curry made out of moth beans, topped with a spicy gravy, poha, chiwda- mix and some coriander along with Pav (Indian form of Bread roll). Every region has a different version of Misal. There is Puneri Misal, Kolhapuri Misal etc. . Kolhapuri Misal is considered as the spiciest of all and there are restaurants who specially serve Kolhapuri Misal. (Don't try it if you can't take spicy food).
Vada Pav
Vada Pav on the other hand is a batata vada (Mashed Potato dipped in the batter of gram flour and fried to glory, stuffed in pav and served with fried chilly and chutney. Now a days you also get cheese Vada pav. Another variant, jumbo vada pav is also available, depending on the size of the vada.
Ohh and you can't end your breakfast without having the cutting chai from anna 🙂 That's a little bit of the most famous two dishes of breakfast in the Maharashtrian region in India
         
Curry Lane in Dubai is an absolute blessing for one of the best excelling in the Maharashtrian Breakfast dishes and I regret for not having it discovered it earlier… Yeah, I really used to miss eating Vada Pav :/
At Curry Lane, the owner is a Marathi native speaking gentleman who is always kind enough to help you in placing the order. Our order consisted of the following:
Vada Pav
Misal Pav
Sabudana Vada
Thalipith
Cutting Chai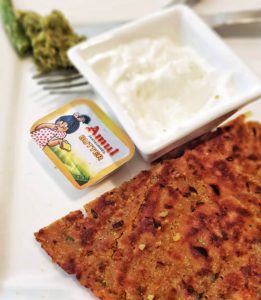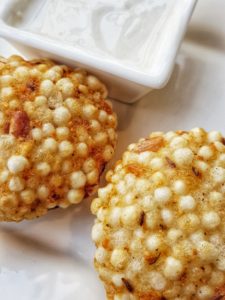 The best thing why I loved the Vada was, it was freshly fried and not made hot in the microwave and it tasted just the way it does in India. I had almost 3 of them..heheh The curry of Misal was well mixed with the beans . But I felt that it should have had more quantity of the beans and less of the farsan. And guess what ? Sabudana Vada has actual whole Sabudana (sago) and not the smashed one :0 Can you believe that? And I just can't forget the cutting chai (masala chai). Served in the small glasses with an excellent mix of ginger and chai masala with boiled milk.
Nothing can make a Maharashtrian happier than a piping hot vada pav and a cup of cutting chai on a cloudy day. That's how my breakfast looked like J How was yours?