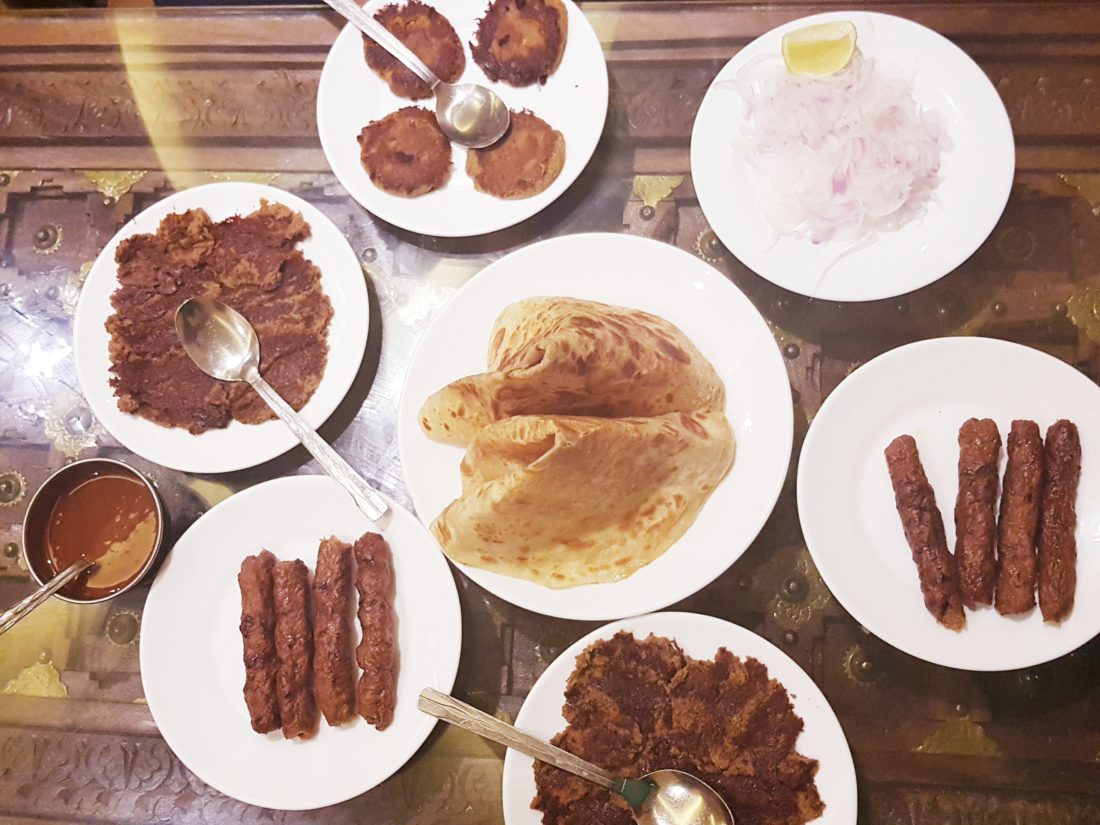 The city of Lucknow is known for its Nawabi cuisine which is greatly influced by the Mughals and famously recognized as the Awadhi cuisine. Known for their special delicacy of murg mussallam, Lucknow is known for their seekh kebab, tunde ke kebab (galouti kebab) and the shami kebabs. With the flavor of saffron and the mix of Indian spices, Lucknowi kebabs stands strong as my all time favorite.
Al-Afadil restaurant in Dubai with their palm size menu, are one of the finest in the Lucknow kebabs. Their most popular is the Lucknow kebab, shami kebab, seek kebab, and the amazing lassi served in a mud glass is a thick layer of cream which needs to be eaten with a spoon and you definitely can't stop with just one. 😀
With one branch in Sharjah and another one in Al Karama, this hidden gem is extremely affordable on the pocket and food full of rich flavors.
PS: As they rightly say, do not judge the book by it's cover, it would be quite foolish to judge the restaurant by its outer looks : D